Road Closure: 2nd Avenue – Capstone Parking Deck UA# 680-15-363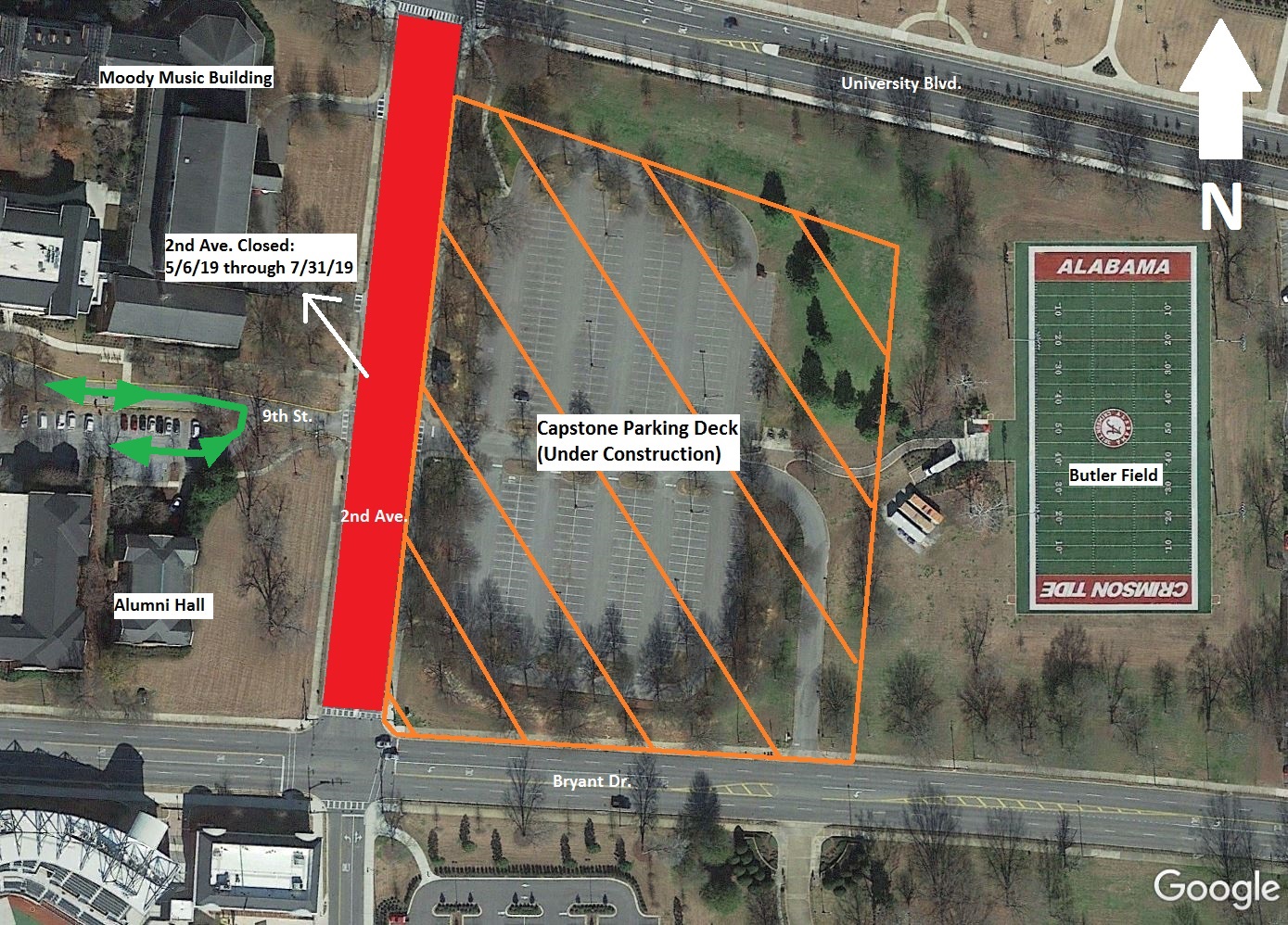 Start: May 6, 2019
End: July 31, 2019
Planning is complete for an upcoming closure of 2nd Ave. between Bryant Dr. and University Blvd. in order to complete the 2nd Ave. construction related to the subject project.
This closure is scheduled to start on Monday, May 6th, 2019 and last through Wednesday, July 31st, 2019.
Please see attached map highlighting the section of 2nd Ave. to be closed in red.
The parking lot on the north side of Alumni Hall and Bryant Conference Center will remain accessible from 9th St.  However, motorist will need to access 9th St. from either 4th or 5th Ave.
*Please keep in mind that this closure runs concurrently with the lane closures of Bryant Dr. that have already been scheduled from April 22nd through May 24th.